February 22, 2021 / By Pai Cristal Italia
Welcome: UNIQA one step polishing compound for dual action polishing machines
We are delighted to present UNIQA, the one step polishing compound for dual action polisher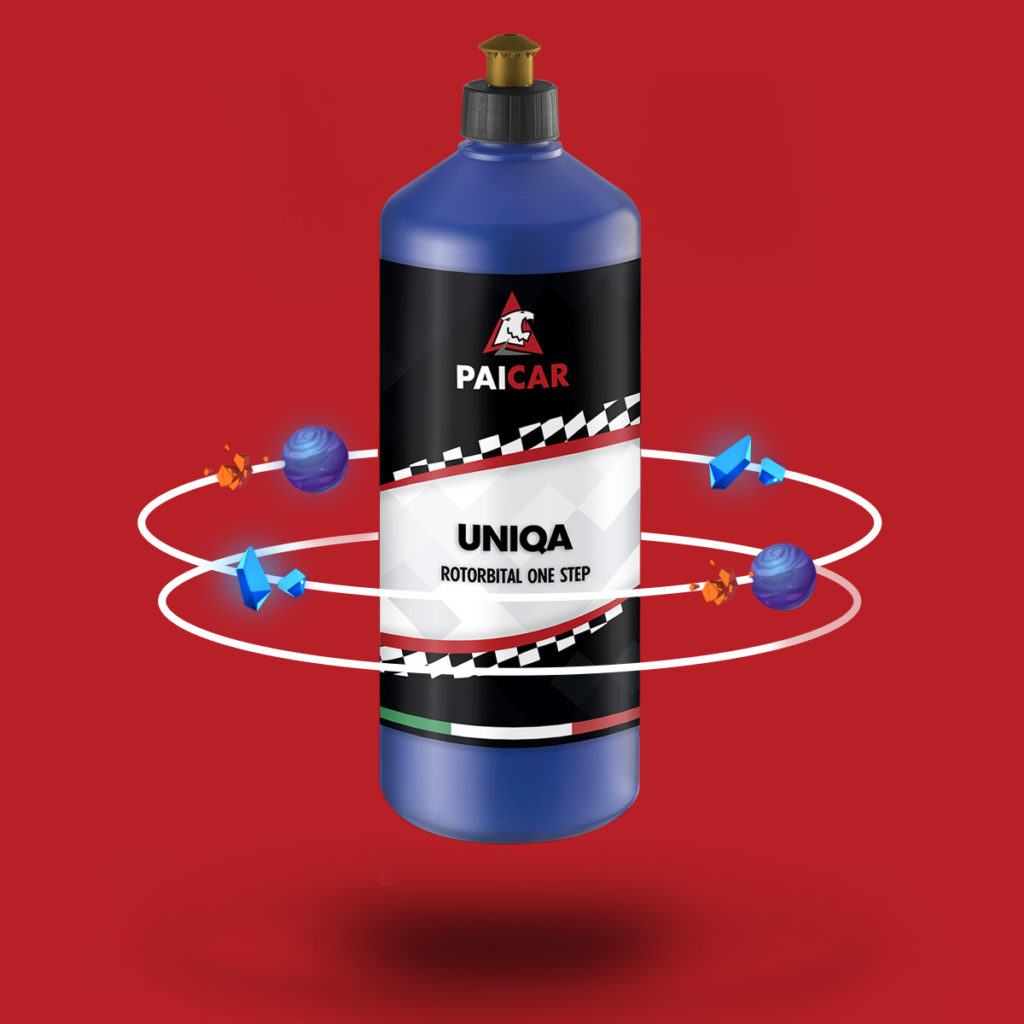 UNIQA is the one step polishing compound for dual action polishing machines, developed by Research & Develpoment laboratory of Pai Cristal Italia.
Using a polishing compound directly with a dual action polisher without losing cutting power and gloss is finally possible thanks to UNIQA. The perfect balance between abrasive and polishing agents allows, in fact, to remove P2000 sanding scartches without effort obtaining a flat and homogeneous surface.
The polishing compound for dual action machines

The dual action polisher is often used only to remove small imperfections and holograms from the surface of the car with special anti holograms polish (such as
SUPERFINISHER
and
SIRIUS
), while the rotary polisher, is used only with compound and one step polishing compounds  (such as
I-CUT
and
IPER-CUT
).
This means that, in a complete polishing cycle, the professional will have to change pads, products and polishing machine between the different polishing steps
Thanks to UNIQA it's possible to use a dual action polisher with the medium-hard orange foam pad T-ORBIT to permanently remove from cars P2000 sand scratches. UNIQA is perfect even on quick and fast "spot repair".
Find out more about UNIQA
Do you want to try UNIQA?