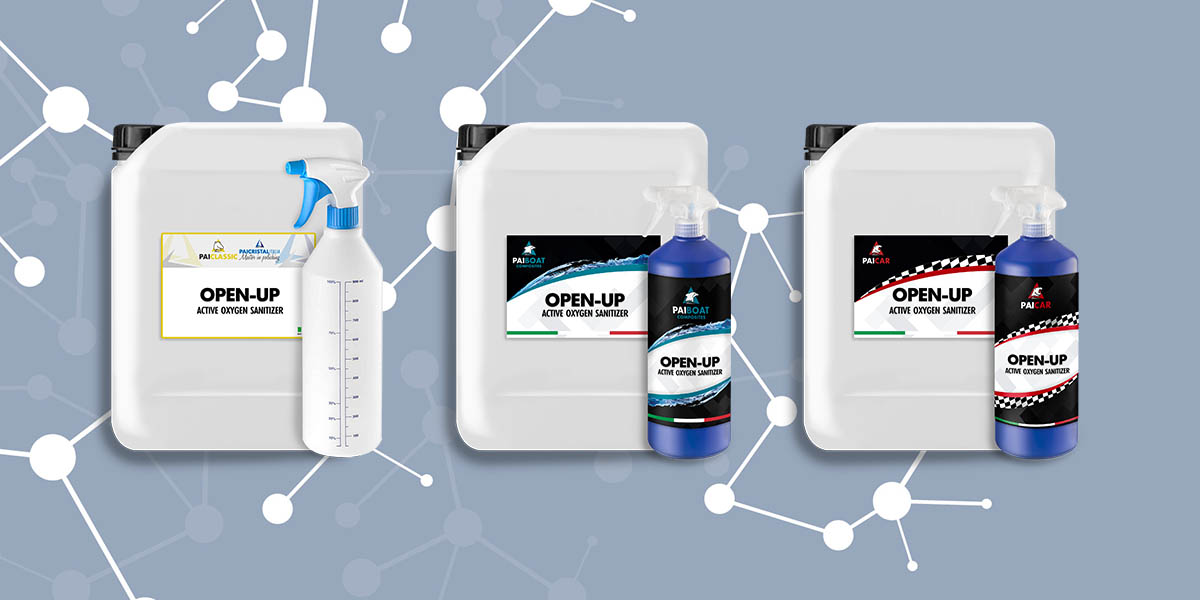 May 10, 2020 / By Redazione
We are happy to introduce you our new product: OPEN-UP – Surface Sanitizer.
Sanitizing surfaces will no longer be a problem thanks to OPEN–UP detergent, deodorant and sanitizer for surfaces.
Thanks to the use of active oxygen, OPEN-UP cleans and sanitizes without damaging the surfaces.
The new product: OPEN-UP Surface Sanitizer was developed by Pai Cristal Italia to meet the needs of accurate cleanliness and safety, following the recent Covid19 pandemic. Thanks to decades of experience in the study of surfaces for the development of abrasive polishing pastes, Pai Cristal has managed to develop an effective and non-invasive sanitizing product.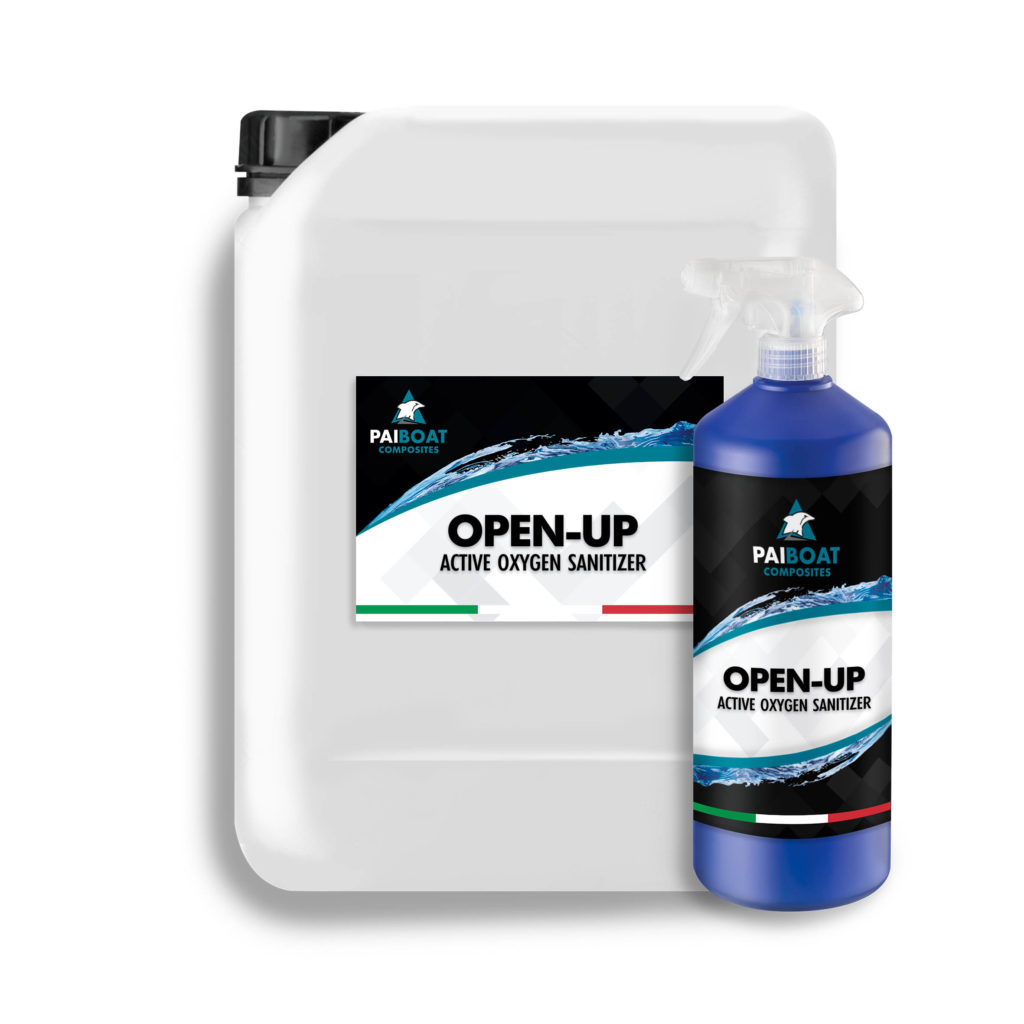 You can use OPEN-UP on:
– plastic surfaces
– painted surfaces
– laminated surfaces
– gelcoat
– glass and mirrors
– ceramic tiles
– porcelain
– steel
– chrome surfaces
Check out the complete product sheet of OPEN-UP sanitizer for surfaces. and request your quote: