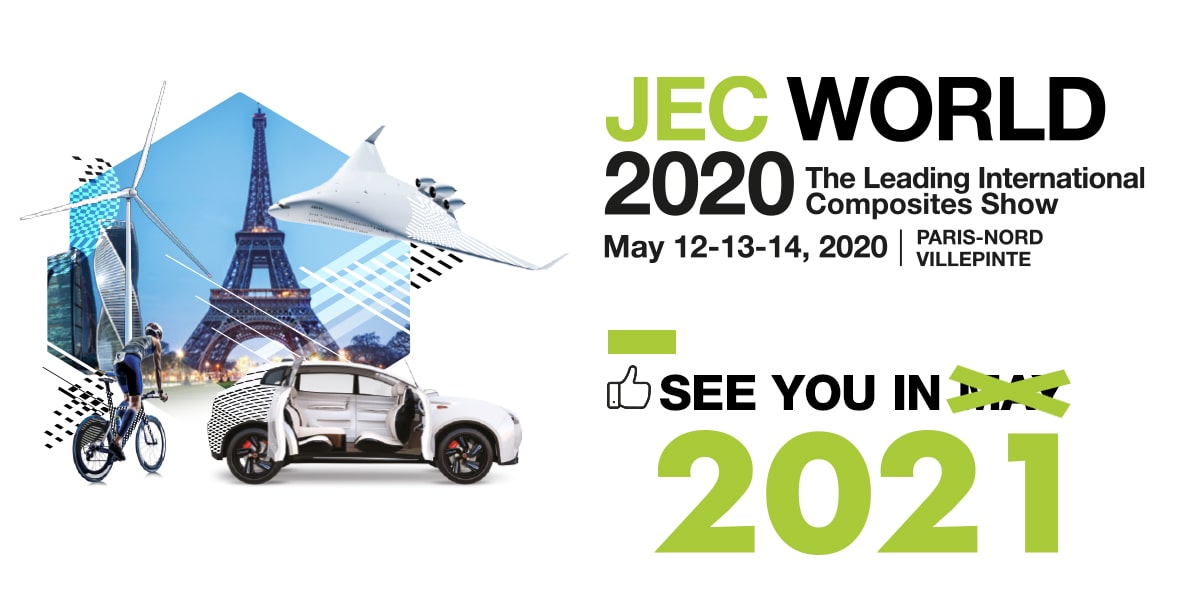 April 1, 2020 / By Redazione
Dear Valued Customers & Business Partners,
We do hope that you and your closed ones are all in good health and we would like to show you our sympathy in this difficult moment of global emergency.
Briefly, we care to inform you that JEC World 2020 Composites Show, previously postponed from March to May, has been definitively canceled and moved to March 2021. As exhibitor with our Pai Boat Composites division, we took part in the decision-making process that ultimately led to the cancellation of this year's edition. Although this expo is strategical and crucial for us, being the global showcase of composites, we have given priority, without wavering, to public health and everyone's safety. Today's sacrifices will be the fuel to start again, closer and stronger, tomorrow.
However, please note that the several news that we would have liked to present to you at the fair are gradually opening up on our virtual channels. If you wish to stay updated, you can follow our LinkedIn page, our new Instagram profile and the News section on our website site. Further, if you wish to know more about the Pai Boat Composites division, you can find a brief overview here. The appointment in Paris is postponed to 9-11 March 2021 and we will then be even more pleased to welcome you to our stand.
In the meantime, we would like to renew our most sincere wishes and we remain, as always, completely at your disposal.   Warmest regards,  Pai Boat Composites team