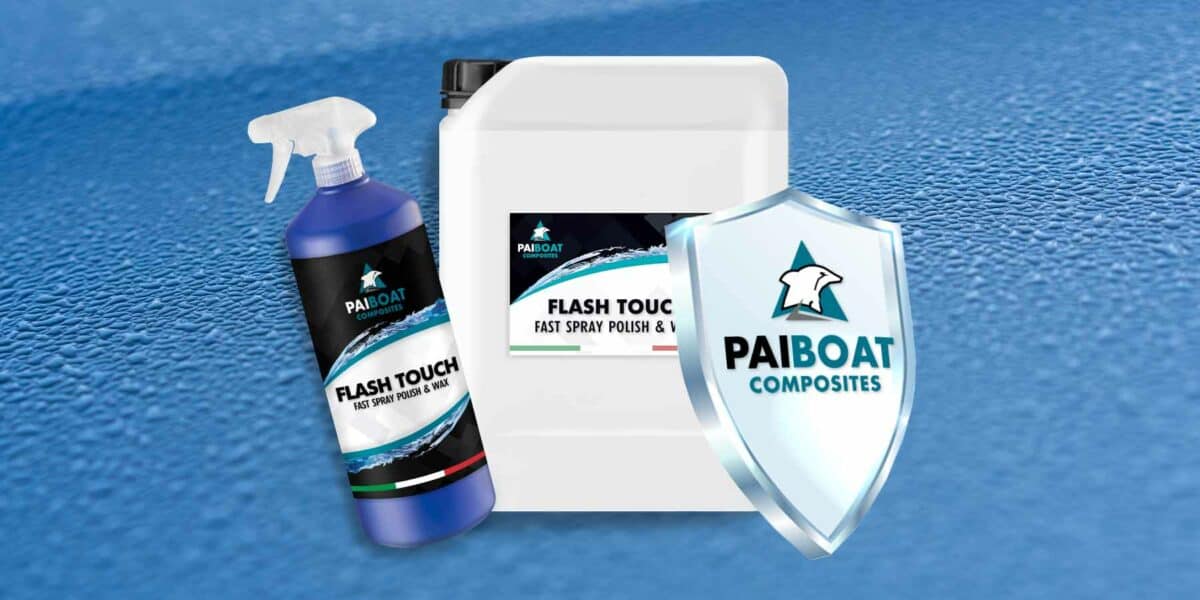 July 19, 2022 / By PAI CRISTAL ITALIA
Do you know when it happens that you find it difficult to try to solve a problem, so you elaborate articulated and complex ideas, using very complicated tricks … and then you realize that you had the solution under your eyes? And further: that solution was actually so simple and so immediate?
Here, Flash Touch is just that: it is the convenient, easy, and fast solution for those problems that initially seem insurmountable.
Flash Touch has cleaning properties, it cleans and degreases surfaces. Flash Touch is a liquid and spray polish, it polishes surfaces. Flash Touch contains a mix of selected waxes: it leaves the surfaces silky, smooth, and protected.
A real case? The brand-new yacht before her launch. She leaves the shipyard out on the service area, and here and there you can see streaks, dust, polishing marks. Flash Touch removes compounds and masking tape residues, removes dust, especially it removes streaks. At the same time, it enriches the gloss level and deposits a protective film that prevents dirt from sticking.
It is easy to apply – by hand and with a microfiber cloth, if you want to clean and polish without creating further unsightly marks.
One more good thing on Flash Touch? It is effective not only on gelcoat and painted yachts, but also on carbon and plastic parts, it is effective on rubber surfaces as well as on glass. And remember, it's alone but he works for three: it cleans, polishes, protects.