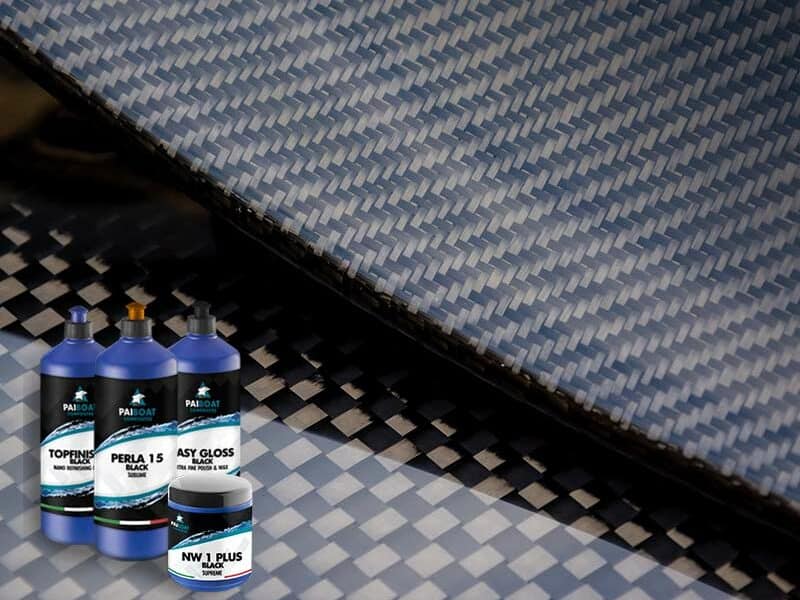 November 11, 2021 / By admin
CARBON REFINISHING – PAI BOAT COMPOSITES
Yes, what you heard is true: Pai Boat Composites also offers you the most effective solution for polishing carbon parts. In fact, the aim of this specialized division is developing processes that meet your needs in the vast horizon of composite materials.
Composite parts produced by using carbon as a fibre are becoming more and more common in many different application fields, from marine to automotive.
The main goal of Pai Boat Composites lab has been to develop ad hoc polishing processes, which guarantee excellent as well as fast results, both when working on lacquered carbon and directly on that epoxy layer which protects the fibre beneath.
Are you looking for the right solution? Find out the complete line of dedicated products for carbon refinishing!