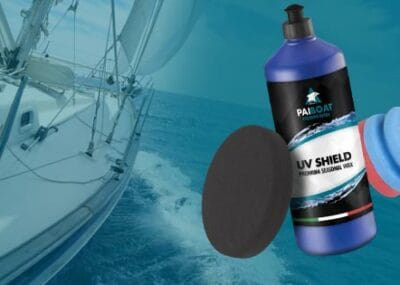 UV SHIELD boat premium seasonal wax
The warm season has finally arrived, with its long and bright days, and we are quickly moving towards Summer. It's time for whether big or little maintenance work on our boat to make it shiny and fast on the edge of the water.
In Pai Cristal Italia we want the time for maintenance to be increasingly reduced, to the benefit of time for leisure and relax. That's why our Pai Boat Composites division has developed a long-lasting protective wax: UV SHIELD.