June 25, 2020 / By Pai Cristal Italia
pai cristal develops abrasive paste with antibacterial
Pai Cristal takes care of you.
Pai Cristal presents a big news: PAI CLASSIC abrasive pastes for tumbling process will be equipped with a green stamp PAI CARE.
Pai Cristal R&D department  has drawn up new products for grinding, smoothing and shining of cellulose acetate: these abrasive pastes contain an antibacterial in addition to guaranteeing an excellent surface finishing.
The chemical environment of PAI CLASSIC abrasive pastes is highly hydrophobic and makes these products particularly resistant from external agents, preventing the reproduction of bacteria  and virus inside the can: it's a demonstration of attention for every user who is daily active in the tumbling process of acetate eyewear.
Abrasive pastes with antibacterial:
Find out alle the Pai Classic products for the finishing of cellulose acetate with antibacterial:
Find out the antibacterial polishing compounds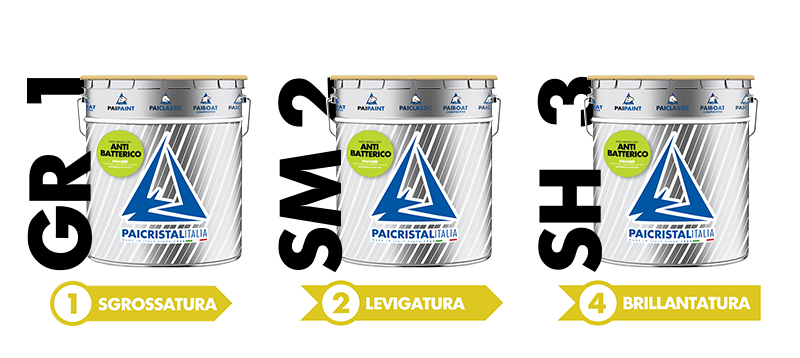 Get a quotation: