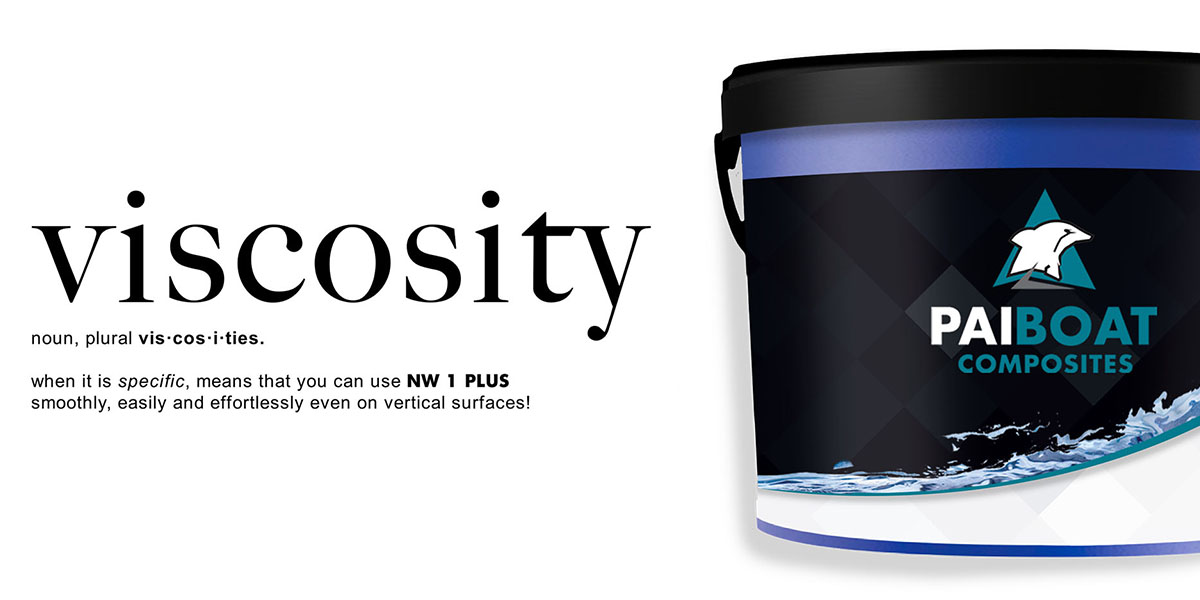 April 15, 2020 / By Redazione
Taking the Standard NW 1 polishing compound and making it better? It was a challenge but we did it! That's how NW 1 PLUS polishing compound for Composites was born: fast and high cutting action with good glossy finish, without marks and residues.
The perfect viscosity that helps in the production line, making smoother the polishing process.
Two "secrets" that make the abrasive paste NW 1 PLUS (developed by the laboratory Pai Boat Composites) unique on composite materials.
Self Breaking Down Technology
Rethink the polishing compound as you knew it: no big abrasive grains anymore, that break easily and scratch the surface, but harder micro-grains that grant powerful cut and nice finish at the same time. We call it Self Breaking Down Technology – how does that sound?
Viscosity
One difficult word, a simple meaning. The all new viscosity of NW 1 PLUS allows ease of use in all different situations. You can mix it, you can spread it easily; you can apply it either by brush or using a sponge, a cloth or even your finger. You can polish inside a mould, a sink, either inside a yacht or on its vertical hulls.